How to Optimize your route?
If your route contains multiple waypoints and you would like to optimize the route, please follow these steps:
Create a route with multiple waypoints and tap on the "Navigate" button.
When the navigating begins, please go to Menu > Route > Route options and tap on the "Optimize route" button.
The app will automatically optimize/improve the route for the best available ETA/time of arrival.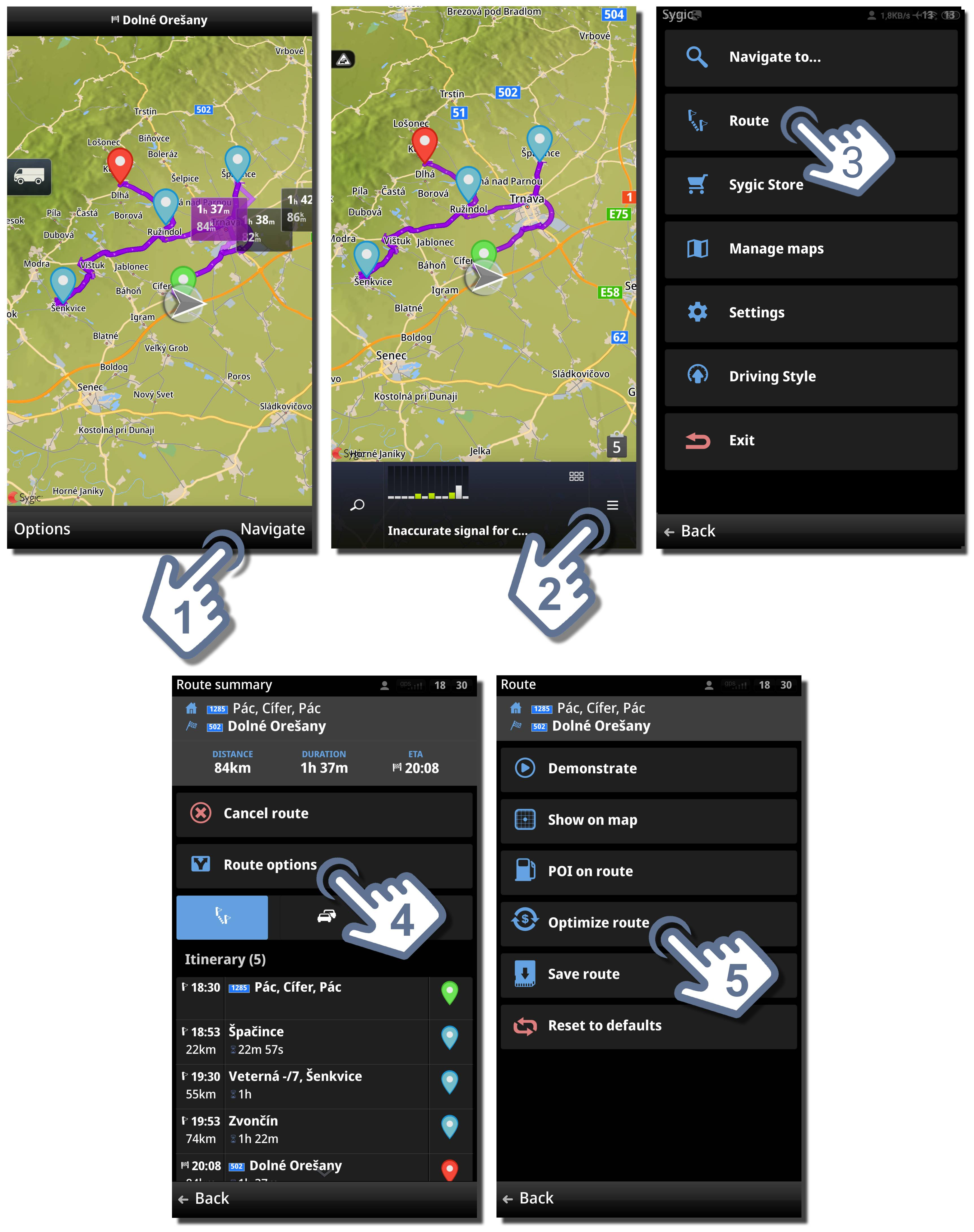 Tip: If you do not know how to add a waypoint to your route, please follow the steps in this article.