How to add new Favourite destination?
There are multiple ways how you can add a new favourite destination:
Navigate to… > Favourites > Add (on the bottom right of the screen)
There will be multiple options to search for your favourite place:
Current position (this option is available only if you are receiving a GPS signal)
Select from the map
City/Street
Home
Nearby POI
History
GPS coordinates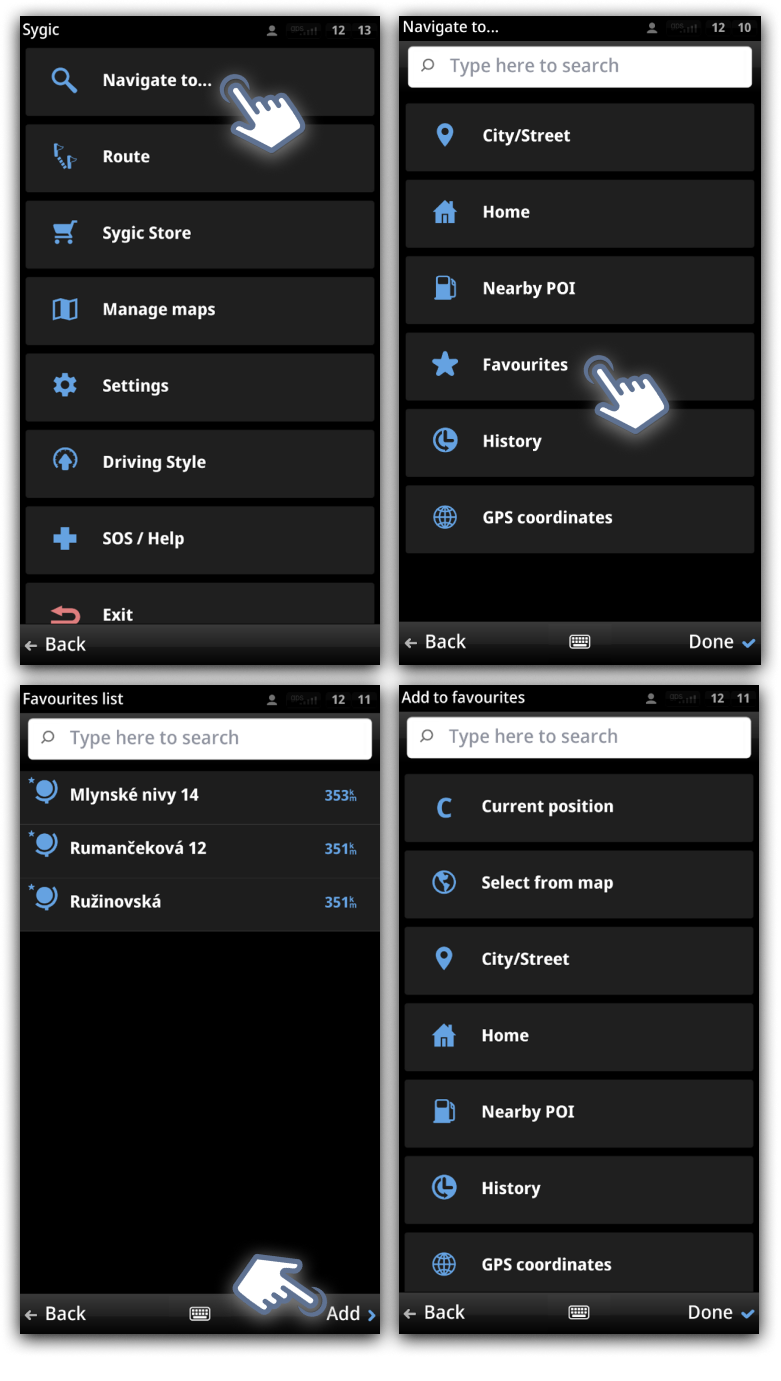 After any destination from Navigate to … menu (Select from the map, POI, home, etc.) is selected, an action menu will appear. In More actions part, select Add to favourites. Then tap on Ok or Done and your new favourite destination will appear on your favourite list.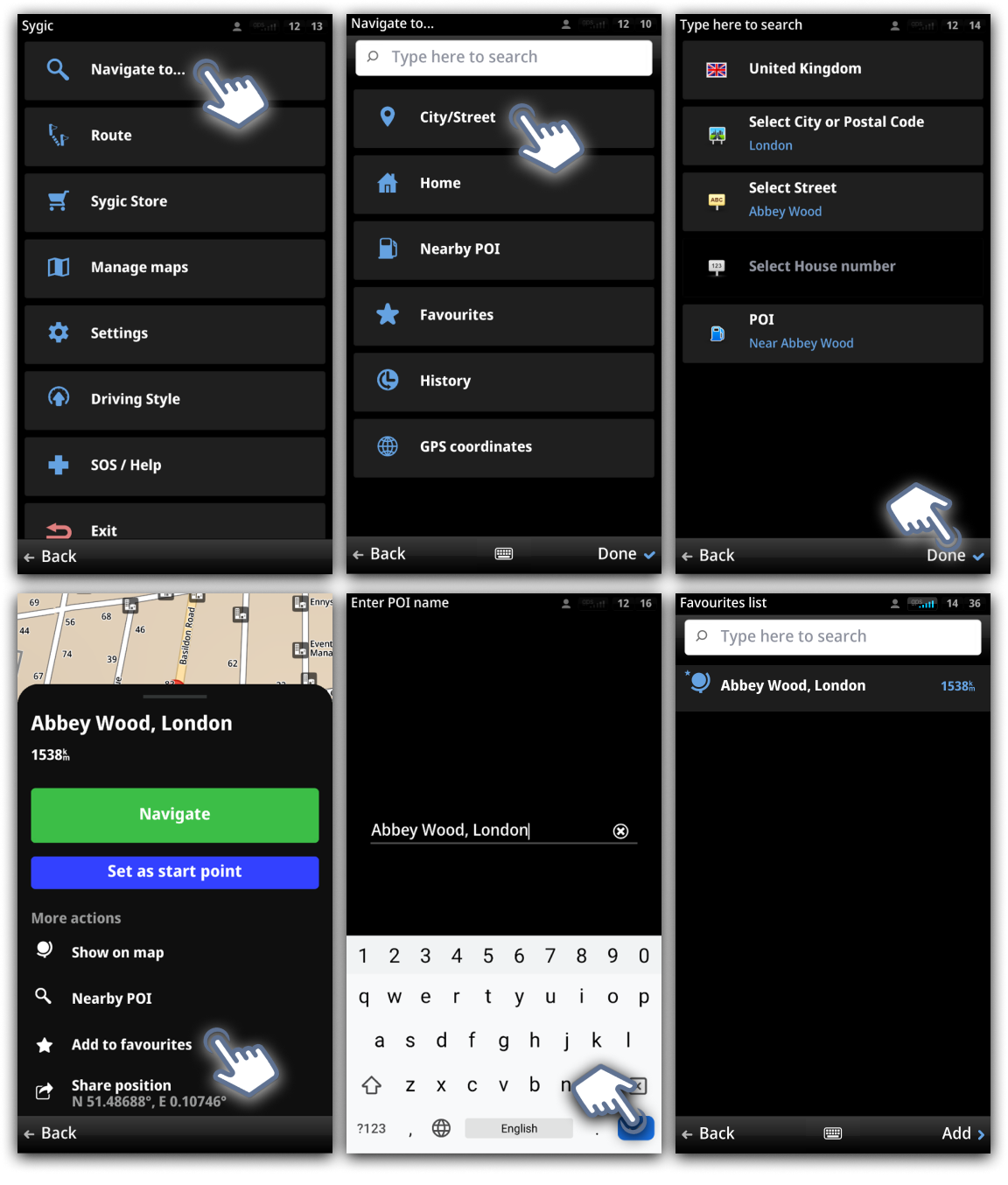 In map browsing mode, tap on any place on the map, action menu will appear. Tap Add to favourites and tap on Ok or Done.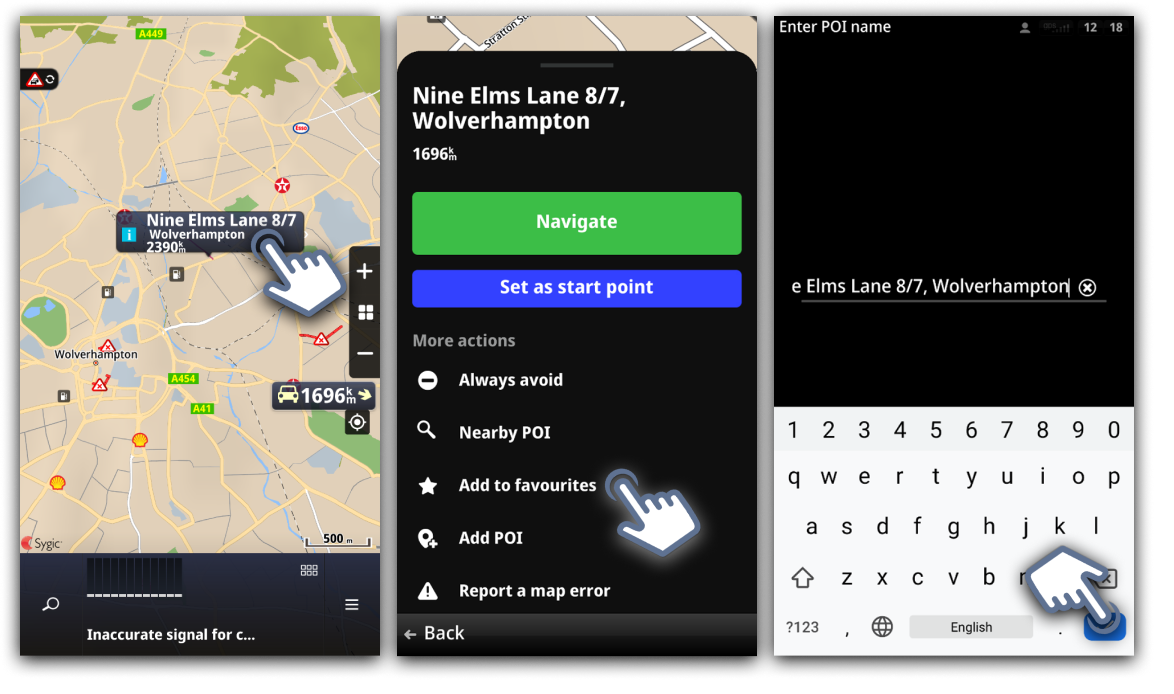 If you would like to have your favourites more personalized, you can change your favourites' names in this section so your own POI name will appear in your favourites list.