Head-Up Display for Android
The Head-up display (HUD) allows you to keep your attention on the road and enjoy a safe & comfortable drive by showing you all the navigation instructions projected directly into your line of sight – the windshield.
How to purchase HUD?
Purchase within the app:
Please follow these steps to purchase HUD directly in the app:
Go to Menu - Sygic Store.
Choose Head-up display.
Tap Buy in the lower right corner.
Tap on the buy button at the bottom of the screen to proceed to checkout and payment via Google Play.
E-shop purchase:
You can also purchase HUD in our E-shop:
On the E-shop page, scroll down until you see Sygic's add-on features.
Select the Head-up display by pressing "Add to cart".
Please fill in the payment data, choose the payment method and confirm.
After completing the purchase, you will automatically receive an email containing the receipt and the activation details.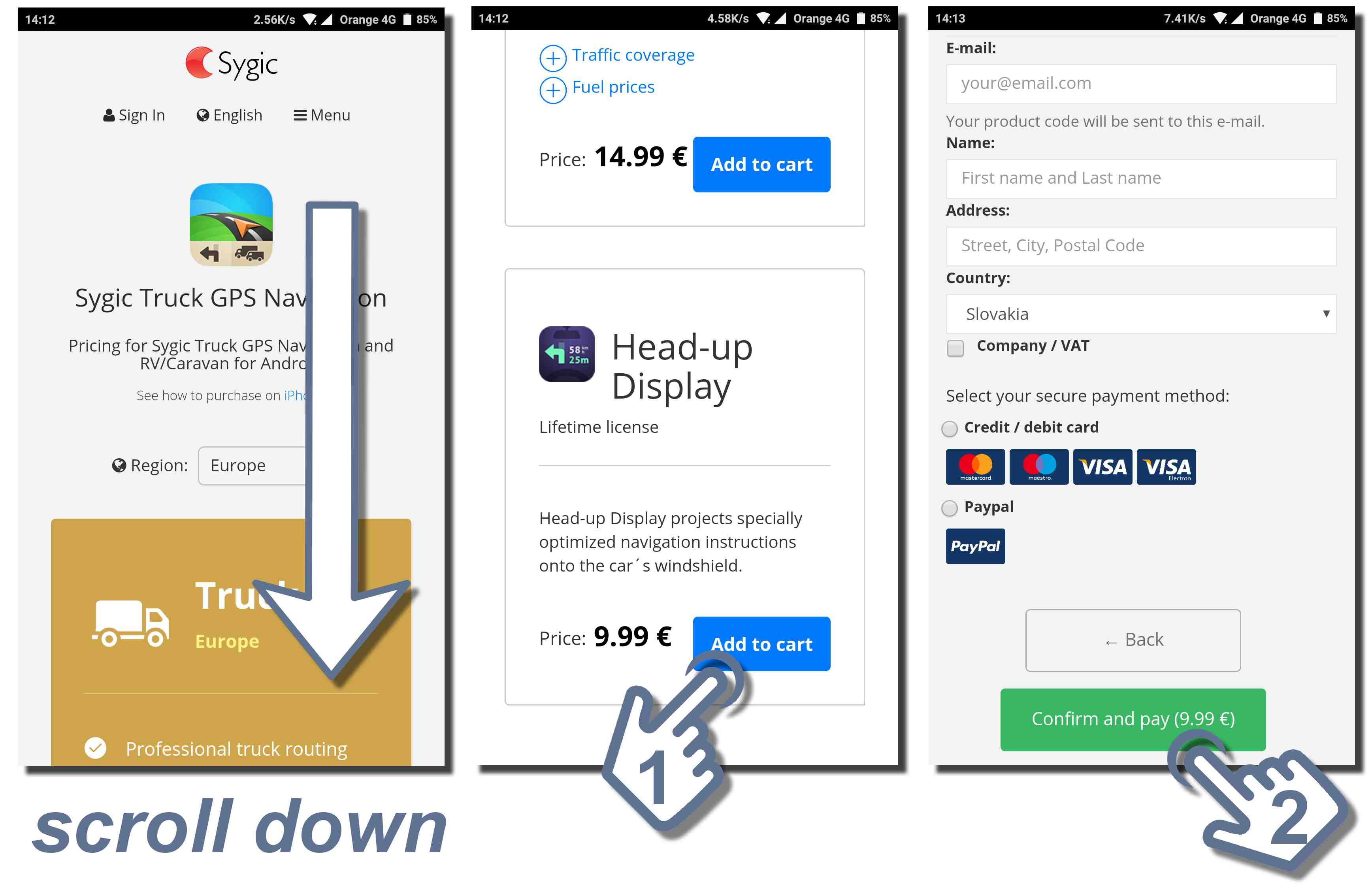 How to use Head up display?
Once you activate HUD, you can launch it from the HUD icon in the bottom bar. Tap on it once and then select the HUD icon. Plan your route and tap on the HUD icon to launch Head-up Display. You can also use Head-up Display without a route to see your current speed or warnings for speed cameras.
Once the Head-up Display is running, please tap on the screen. Options to return to standard navigation and flip the Head-up Display to mirror image will appear. Flipping the Head-up Display to mirror the image is necessary to see it correctly when it's reflected on the windshield.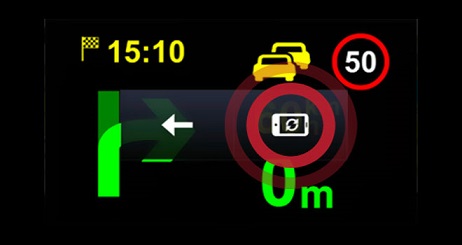 Place your device under the windshield. By adjusting the device's distance from the windshield, you can change how high the Head-up Display appears on the windshield. You are ready to hit the road.