Why choose Sygic GPS Truck & Caravan Navigation?
Sygic offers the most downloaded offline navigation app in the world, trusted by more than 150 million users.
Sygic GPS Truck & Caravan Navigation is OFFLINE navigation – the latest maps are saved directly on the device – an internet connection is not required while using the app. The connection is needed only for map updates.
Sygic offers maps from premium map providers and often delivers map updates without additional payments for three years.
Truck attributes
One of the specific features of this app are Truck attributes. You can set up your Sygic GPS Truck & Caravan Navigation according to your vehicle's parameters. You modify the height, width, length, weight, axle load and others and thanks to this feature, you can avoid any roads that are not suitable for your vehicle.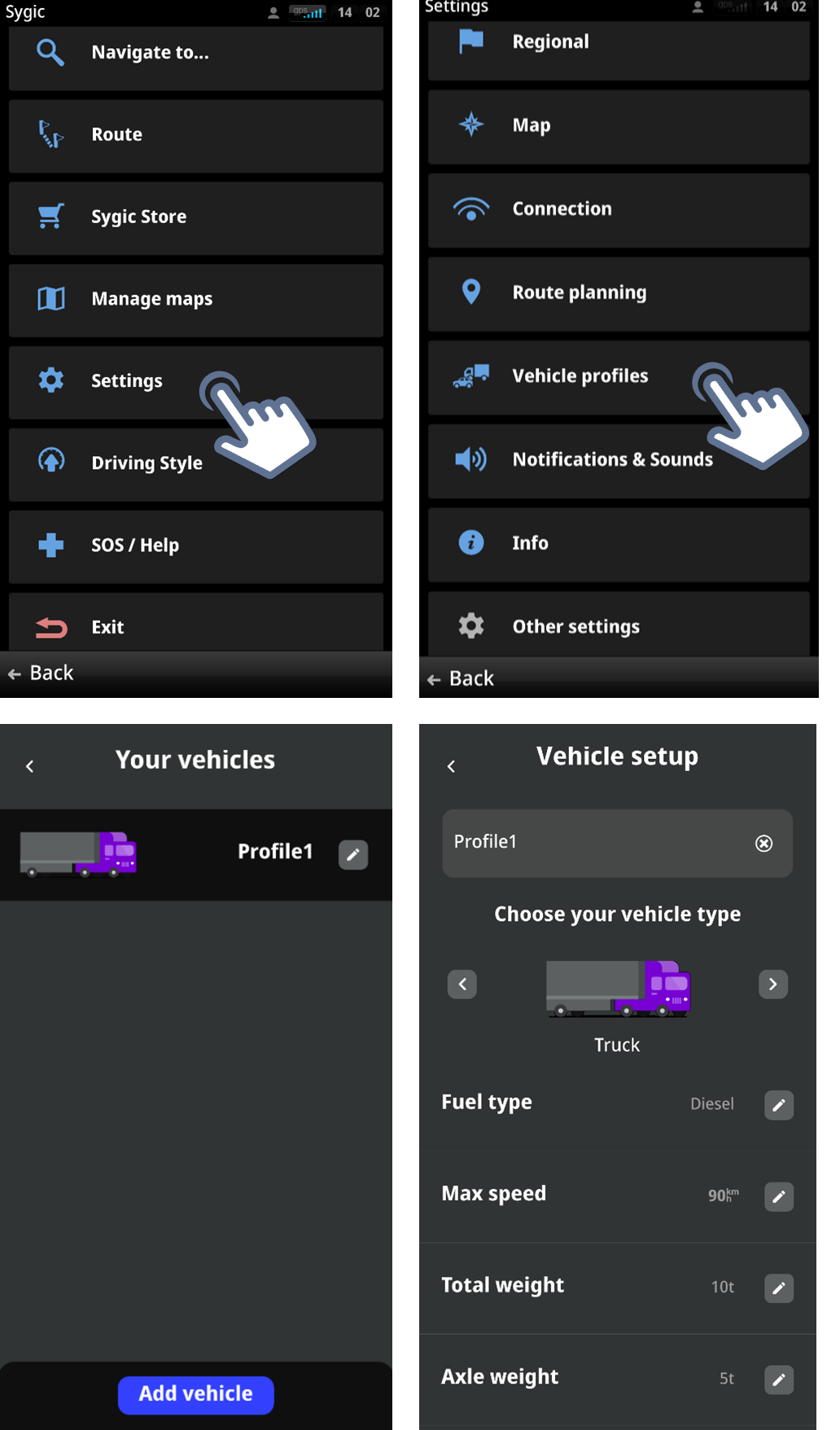 Routing
Once you have set your truck attributes and you calculate a route, the route will be calculated according to the parameters you have inserted and the restrictions in the map data.
In the following pictures, you may see the difference on the same route (Graz, AT -> Gdańsk, PL ). The first one is calculated with the truck attributes and the second is calculated without truck attributes.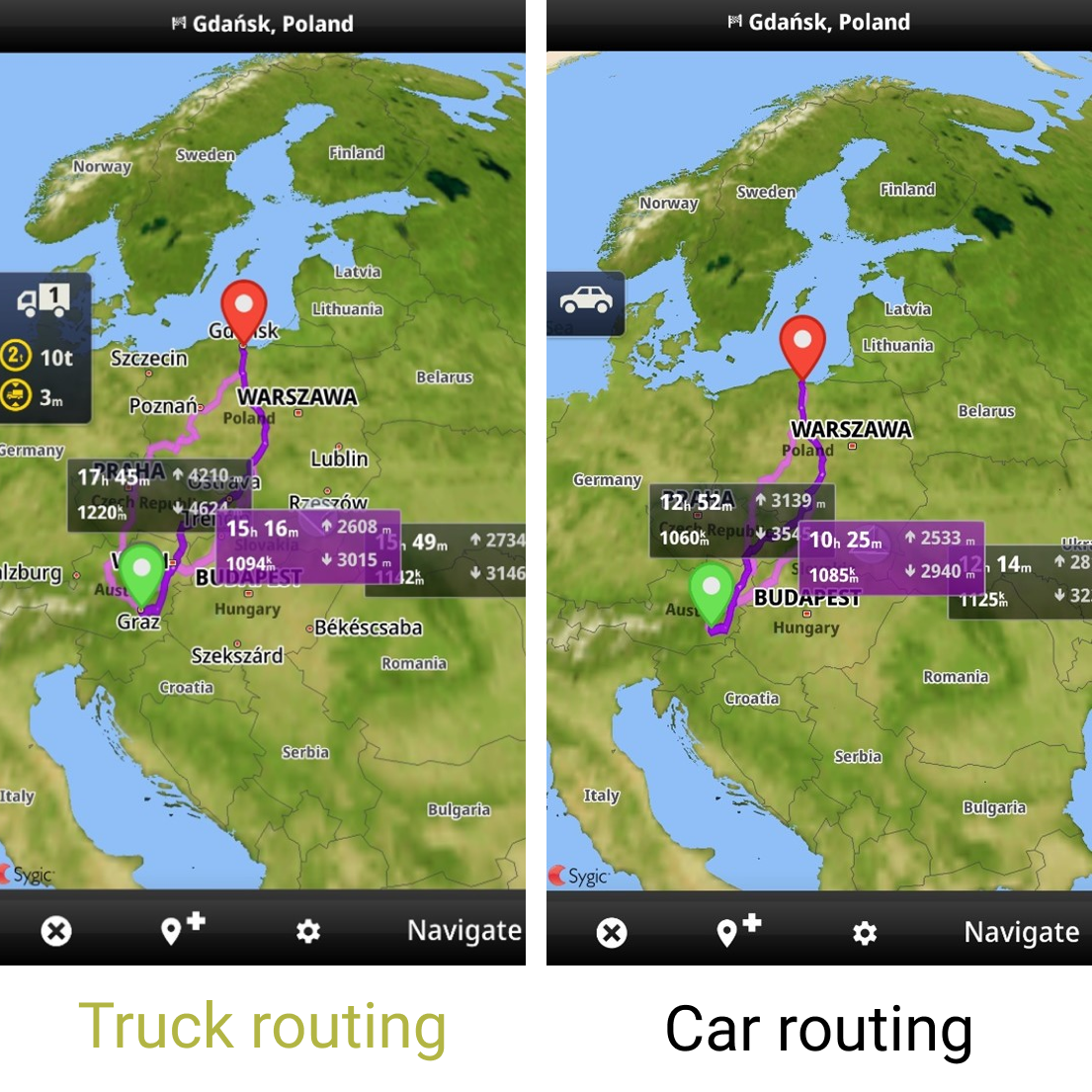 Most centres of the cities will act like No-Drive zones unless you have a drop zone inside. In case there would be a time interval for the drop zone (e.g. from 07:00 – 09:00) and you will plan a route in the evening hours, you will be asked to select a different destination and if you would refuse, it will navigate you to the closest point possible.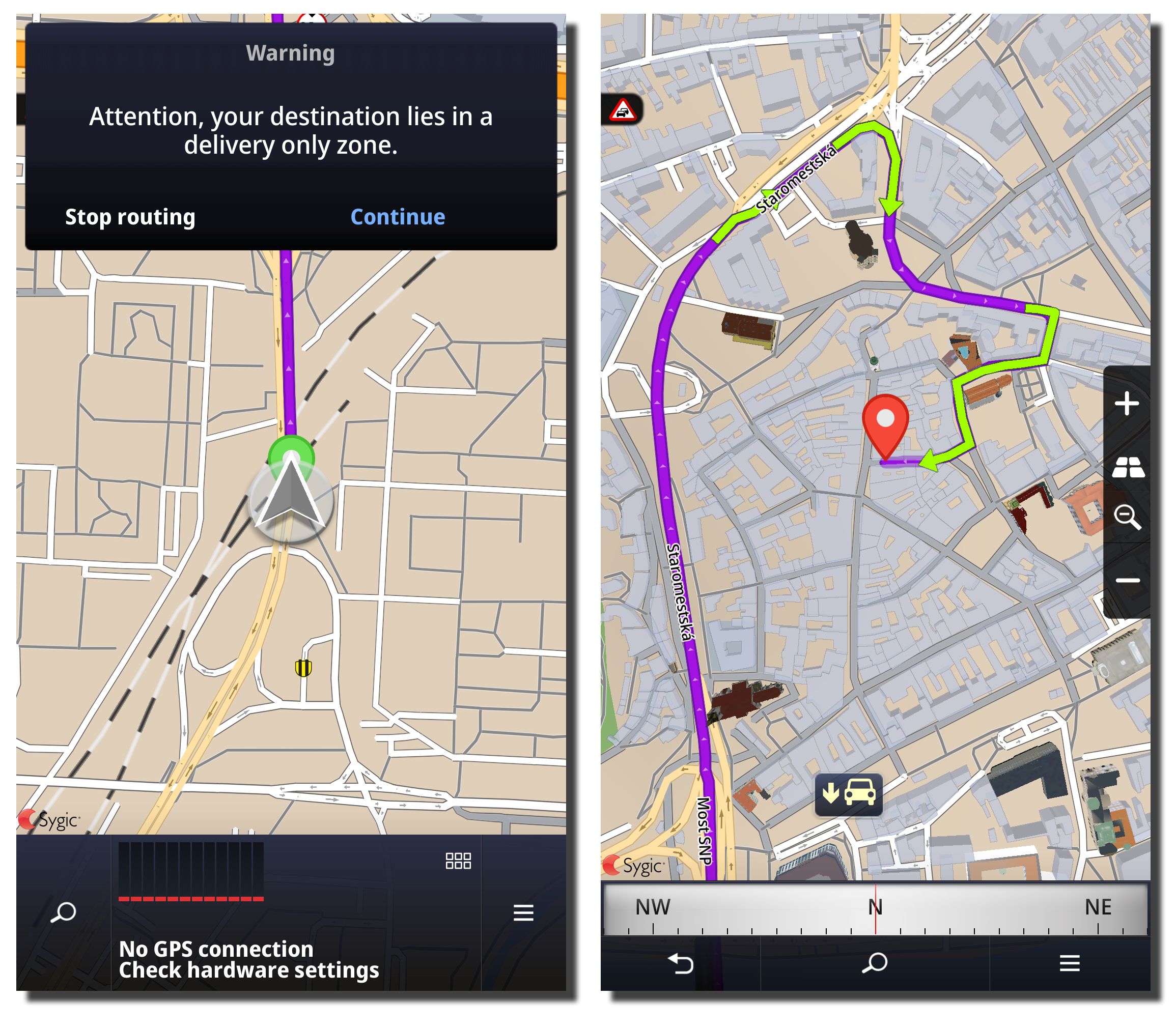 Please note that if special permission is required to access the drop zone in the centre of the town, navigation will automatically assume that you have it.
You may also set if your truck load is hazardous (explosive or harmful to water). Each of these options will affect the calculated route. For example, you may see a route with explosive materials in the following pictures, where the algorithm has avoided a tunnel and without explosive materials, where the route was calculated through the tunnel.