Differences between Truck, Caravan and Trial licenses
Sygic GPS Truck & Caravan Navigation is available to download and use for free. However, premium features are only available with a purchased license.
After you download the app for the first time, you will have access to all of the Premium features for the whole world for the first 14 days. Premium features will get locked after the trial period expires. Maps, search, and car routing will still be available, but if you try to navigate, the map will not follow the navigation arrow and run off the screen. If you want to keep using Truck routing and navigation, it is necessary to purchase one of the available Truck or Caravan licenses based on your preferences.
You can find all the differences between the Truck and Caravan licenses below: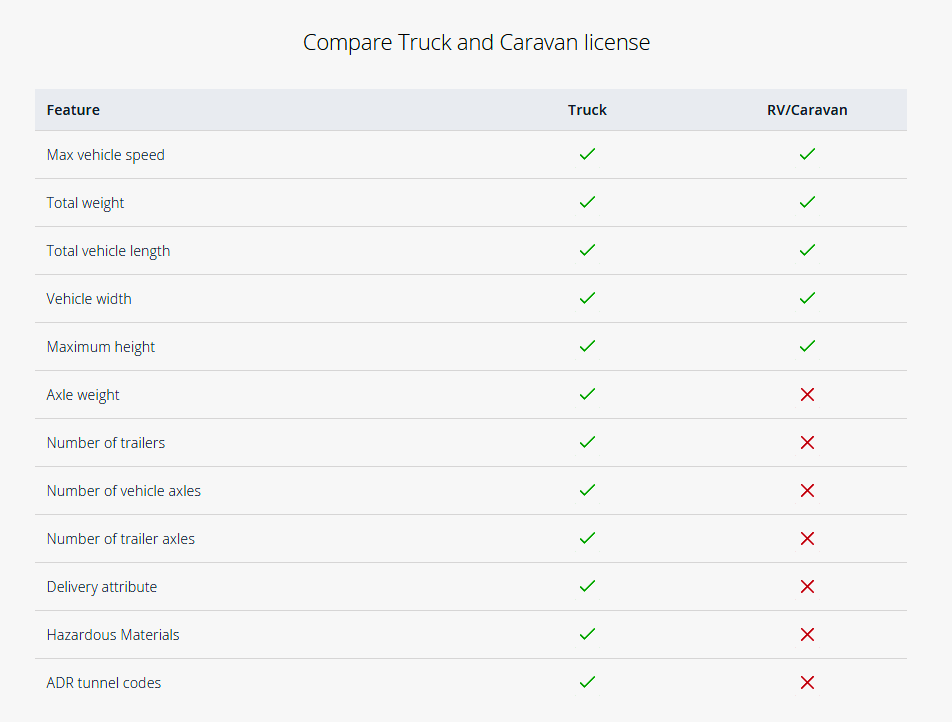 Tip: Licenses for Sygic GPS Truck & Caravan Navigation can be purchased by following our articles for the Android and iOS platforms.